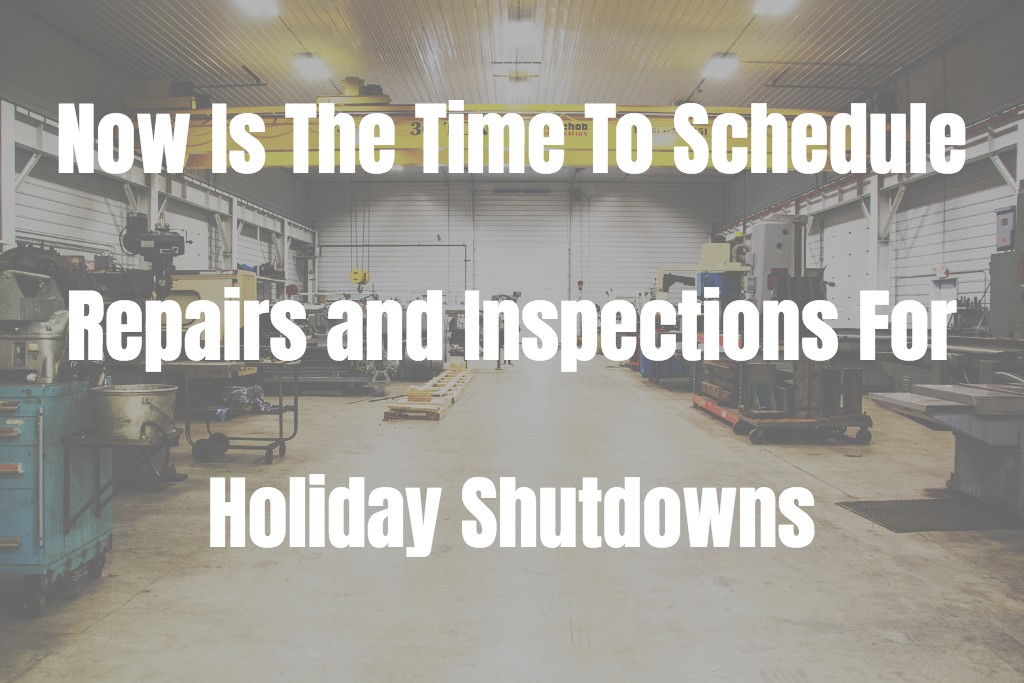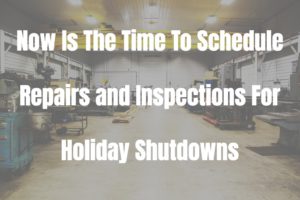 As an extension of your maintenance department, we offer repairs at reduced rates, and we do them over the holidays.
We know that repairs and preventive maintenance can be challenging to plan. That's why we recommend scheduling during a known shutdown period, when productivity is already reduced.
Secure Your Holiday Time Slot Today!
Now Scheduling For Thanksgiving, Christmas, And New Year's Shutdown Time Periods