Metallizing
Metallizing increases the life of worn parts with one of many corrosion resistant and wear resistant materials.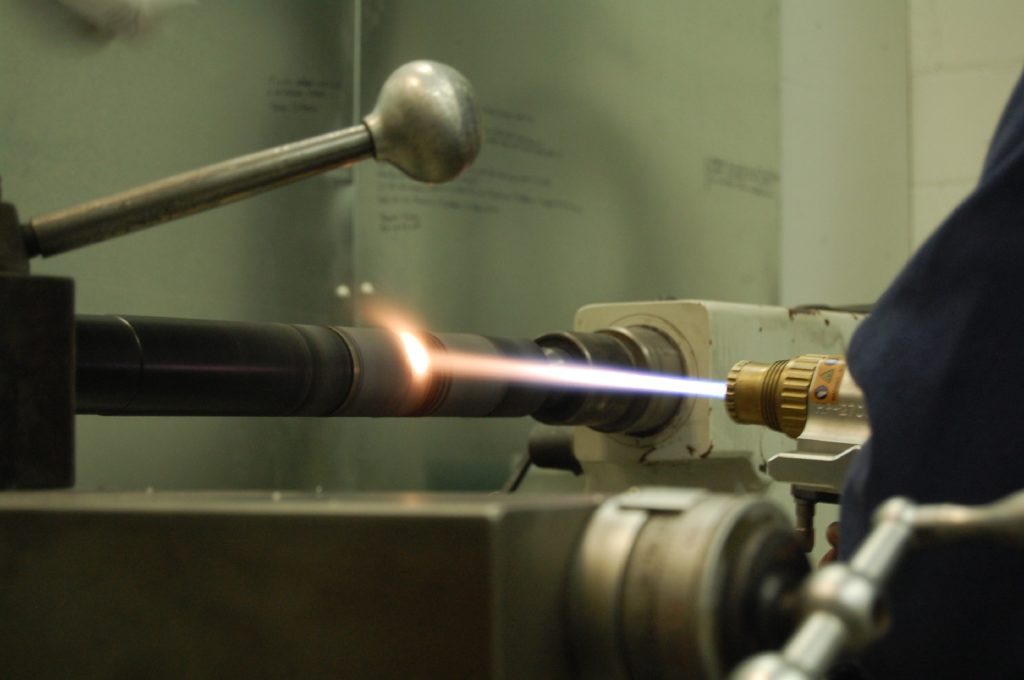 You can repair worn parts with one of the following metallizing processes:
Electric Arc – increased source of base materials, faster rates of deposition, and improved bond and coating density.
Thermal Spray – provides a larger selection of base materials and better bonding and density.
Plasma Spray – one of the benefits of this system is high heat which can process materials with high melting points. The temperature can rise up to 30,000°F but the part remains unharmed, remaining at less than 200°F.
HVOF (High Velocity Oxygen Fuel) – generates the best bond strengths, density and hardness. HVOF does not reach the temperatures attainable by plasma so materials like ceramics cannot be processed with this technique. Obtain outstanding electrical conducting with the metallizing process that fits your need. Metallizing available for carbides, aluminum, zinc, stainless steel, bronze, and nickel.
Electric Motor Rotor Shaft Repair
Hydraulic Cylinder Rod Repair
Brass Pump Impeller Seal Diameters and Shaft
Feed Auger Repair
Repair of Molds
Pump Piston Restoration
Shaft Restoration
Gripping Applications
Corrosion Applications
Wear Applications